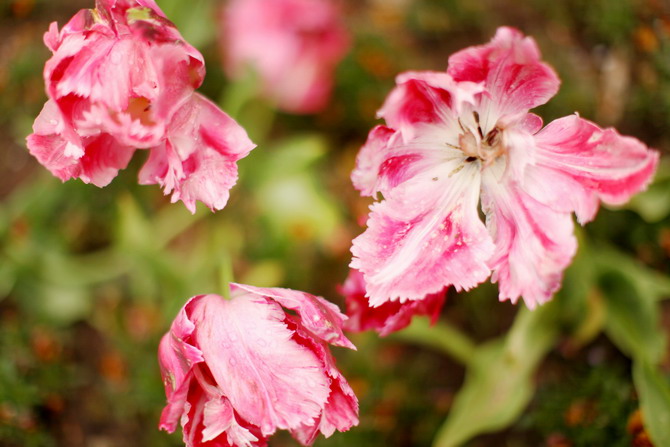 Have I mentioned that I've been feeling distracted lately?
Oh,
yes
.
There's change in the air here and it has me a little disoriented. Not bad, just a little off-center. I've had my head in the clouds.
The weather here has been beautiful and it's expected to continue through the weekend. My brother is in town and we'll be hanging out- tonight we're making homemade pizza and ice cream and watching
Harry Potter
movies and tomorrow I'm hoping we'll stop by the North Beach Street Fair. On Sunday, we have plans to go up to Napa for a barbecue at Daniel's parents' house for Father's Day. It's going to be a good time.
I hope everyone has some time to relax this weekend, time to spend with family and friends and enjoy the coming of summer.
photo via The Cherry Blossom Girl